"My father is evil." Strange stations in the life of Elon Musk: 3 wives and 9 children
He did not occupy the world with his collected billions in a way that aroused the curiosity of all his followers, after he decided to control the natural space with his giant company "Starlink", and his exciting journey was rounded off by the control over the virtual space after his acquisition of the "Twitter" platform.
He is the American billionaire Elon Musk who is always controversial and sometimes surprising, especially with his strange behavior and strange private life. In this extensive Al-Arabiya.net report, we reveal new secrets about his private life, including his clothes, apartment, cars, watches, female relationships and his nine children.
Where does Musk live?
Musk chose a place to live near SpaceX in Boca Chica, Texas, where the controversial man first rented a 20-by-20-foot prefabricated building and then bought a $45,000 small house near his office. He admitted that it was a small house and that he did a little work to give it more space.
His ex-girlfriend, the Canadian singer Grimes, who lived with him in Boca Chica, Texas, was not happy either because of his stinginess and unwillingness to buy even food.
She told Fenty Fair this year, "Elon Musk doesn't live like a billionaire. He sometimes lives below the poverty line," noting that she lived with him in a very unsafe $40,000 house.
She also mentioned that the American billionaire refused to even buy them a new mattress for their bed when their mattress was damaged.
free time and weekends
As for free time and weekends, Musk likes watching television the most, especially cartoons and documentaries. It is said to pay an $8.99 monthly subscription to the Netflix platform.
a $30 shirt
Maska is known to wear a specific outfit, namely black or blue jeans with a black "t-shirt". He sometimes wears a T-shirt from his space company "SpaceX" that says "Occupy Mars" and is only $30 and is sold on the SpaceX website.
Classy watch… and masquerade parties
On the other hand, the rich American is not afraid to spend his money on lavish masquerade balls, in extraordinary costumes, as in 2015 he was at a party in a pharaonic costume.
Many years ago he confirmed that he rented an entire medieval English castle for his 30th birthday.
Problems with Twitter after Musk's acquisition
He was also spotted wearing a luxury TAG Heuer Carrera Caliber 1887 watch, worth around £4,950.
In addition, Musk, who is 50 years old, lives almost without a vacation, and has taken only two weeks of vacation in the 12 years since he founded SpaceX.
A car from a James Bond movie
Before selling all his assets in 2020, Musk was obsessed with a luxury car for James Bond. He spent $1 million in 2013 on a submarine car known as "Wet Nellie." But Musk didn't realize that the car was only for movie purposes.
He also bought a $1 million McLaren F1 car after selling Zip2, a company founded by his brother Kimball.
Expensive divorces and expenses
In addition, Elon spent large sums of money on three rather expensive divorces.
His first divorce from Canadian writer Justin Musk cost him around $20 million in 2008.
Then he had to borrow from a friend after investing all his money in his company SpaceX, writes Business Insider.
He also married actress Tallulah Riley in 2010, but they divorced twice, the first time in 2012 and again in 2013. The divorce cost him $16 million.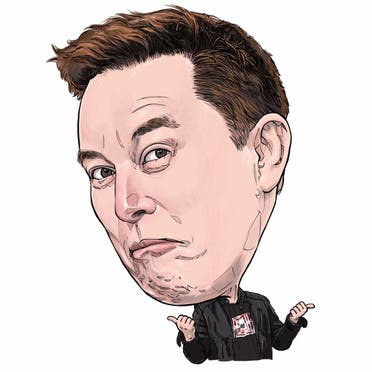 Elon Musk
9 children and 3 wives
Court documents obtained by "Business Insider" showed that Elon Musk, the CEO of "Tesla" and "SpaceX", had two children with Chiffon Zillis (36), weeks before he had a second child with singer Claire Boucher. known as Grimes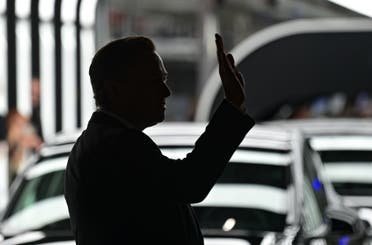 Elon Musk
This made Musk the father of nine famous children, including five from his first wife, Canadian writer Justine Wilson, and two from singer Grimes.
And the British newspaper "Daily Mail" discovered the most important stages in Elon Musk's life, from a bullied child to the richest man in the world, all the way to his love life>
women's stations
Musk met his first wife, Justine Wilson, now 49, while they were both attending Queen's University, and they married in 2000.
The couple tragically lost their 10-week-old son, Nevada Alexander, in 2002 to Sudden Infant Death Syndrome (SIDS).
Then they had twins, then triplets, and in 2008, Musk divorced her.
Their five children have largely managed to stay out of the limelight, although in 2018 it was revealed that they all attended the school their father opened at his SpaceX headquarters in Hawthorne, California.
The couple got married in 2010, but separated after two years and remarried in 2013, only to split after 3 years.
Musk also dated actress Amber Heard, 35, for several months in late 2016, and they broke up in early 2017.
Musk then began dating Canadian singer Grimes in April 2018, a month before they made their red carpet debut at the Met Gala.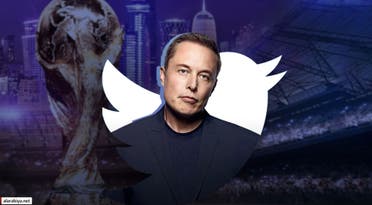 The Mask and the World Cup
A little over a year after the birth of their son, who is now 23 months old, Musk told Page Six that he and partner Grimes are semi-separated and that they still love each other, see each other often and have a good relationship.
In December, Grimes moved from her home in Los Angeles to a property in Austin, Texas. He currently lives in a quiet neighborhood not far from the Tesla factory.
Then they had a baby girl, Exa Dark Sider, who was born to a surrogate mother.
The duo explained to Vanity Fair that their current separate status is what's best for both of them. Explaining that they have different needs.
Grimes also said that she is determined to keep her daughter's life as private as possible, unlike her son, who appeared several times on his father's social networks, and with him appeared publicly on several occasions.
Recently, new court documents have surfaced indicating that Musk fathered two children from a relationship with a senior executive at his company Neuralink.
Ambiguous relationship with family
Elon Musk was born on June 28, 1971 in Pretoria, South Africa and received American citizenship.
His mother, May, was a Canadian model and nutritionist, and his father, Errol, was an electronics engineer.
While May Mask, his mother, previously revealed her son's strange behavior as she said she had to sleep in the garage when she visited her son, the richest man in the world, noting that he never cared for possessions.
She added that when she was a guest of the $229 billion tech tycoon in Texas, she had to sleep in the garage next to his car.
She also jokingly opined, "It's not possible for a person to have a luxury home near a missile site," according to the New York Post.
Musk underwent an operation to remove the nasal appendix as a child, because doctors suspected that it was affecting his hearing, but his mother later assured them that it had nothing to do with the nasal appendix and that her son lived in another world.
After his parents divorced in 1979, Musk decided to live with his father, and in an interview with Rolling Stone magazine, he said that his decision to move in with his father was not a good idea. Musk called his father an "evil human being," adding that while he was emotionally abusive, he never physically hurt him.
He lost 30 kilograms of weight
And the new head of "Twitter" Elon Musk recently revealed that he has lost almost 30 kg.
Elon Musk has responded to a Twitter user's tweet encouraging him to continue losing weight, after two photos of the billionaire were released showing his body transformation.
Musk said he lost 30 pounds, the equivalent of "13 kilograms," and revealed that what helped him lose weight was using a method that relies on a combination of fasting and limiting the consumption of tasty foods and taking diabetes drugs "Wego" and "Ozembik" to stay healthy.
Soon after, people took to Twitter to congratulate Musk on his weight loss, with one user saying, "Congratulations! That's great!" While another user said: "The road may be rough but keep going and you will reach your destination."
A few months ago, Musk said he had made some lifestyle changes, was fasting intermittently on the advice of a friend, and was feeling healthier. He wrote on Twitter: "Based on the advice of a loyal friend, I fasted regularly and now feel much healthier. I used the Zero Fasting app and found it worked very well. " Musk also mentioned that I train with weights.
Musk's father, Errol Musk, spoke to the television program and said that his son was a "poor eater" and added that he had advised him to take diet pills to reduce excess weight.
Elon Musk enrichment stations
Mask is an investor, engineer and inventor. Founder, CEO and Chief Designer of SpaceX. Co-founder, CEO and production engineer of Tesla Motors. He is also the co-founder of the well-known cash trading company "Paypal" and the chairman of the Board of Directors of "Solar City". Musk strives to realize the idea of ​​a fast transportation system called Hyperloop.
In December 2016, Forbes magazine named him the 21st most powerful man in the world. As of October 2021, his net worth is estimated at $320.9 billion, making him the richest man in the world and the first person whose fortune has surpassed $300 billion in history.
As of October 2017, Musk's net worth was estimated at around $20.8 billion, ranking him 21st on the Forbes list of the 400 richest people in the United States. In March 2016, he was on the list of eighty richest people in the world. In December 2016, Forbes magazine ranked him 21st on its list of the most influential people.
April 25, 2022 Twitter's board of directors approved Elon Musk's bid to acquire the platform in a deal worth $44 billion.