How does technology help migrants and refugees build their lives?
Every year on December 18, the world celebrates International Migrants' Day, a day to recognize the important contribution migrants make to their new societies while highlighting the challenges they face.
The BBC spoke to Alida and Mohamed, two migrants who have managed to start rebuilding their lives in their host countries by working remotely for tech companies.
"My 5-year-old started asking me why I'm always at the computer and what I'm doing," said Alida, a Burundian who has lived in South Africa for almost 6 years.
Eight children are among the survivors of a migrant boat that sank in the English Channel
The governor of an American state is building a wall on the border with Mexico from shipping containers
She added: "I work as a data engineering intern for a technology company based in Colombia, and due to the big time difference I am very busy from the afternoon until almost midnight. I have a long day with two children under the age of five and I work remotely. "
While trying to delicately balance family and career, Aleida is grateful for the opportunity, which she feels will open up more prospects for her future career.
In recent years, some social entrepreneurs have proposed using technology to empower migrants and displaced people, whether by teaching them IT skills to help them find work or by giving them access to the Internet and digital platforms.
Over the past decade, the United Nations and human rights groups have called for better management and support for migrants.
The International Organization for Migration recently reminded public authorities and policy makers to ensure that migrants are not left behind in an increasingly digital world as they should "promote digital access and digital literacy for all migrants".
It took Aleida some time to find a job closer to her aspirations. "I have been a nanny and then a babysitter since I came here in 2017," she says.
It was never her plan to be a nanny. Born and raised in Burundi, Alida had just finished university studies in Information Technology and Business Administration in 2015 when President Pierre Nkurunziza launched his bid for a third term.
Alida says: "I was among the demonstrators, we expressed our opposition and saw it openly. The police shot us, so we ran for our lives. When I found out that I was wanted by the police, I could not return home and decided to run away."
During her escape, Alida moved between 8 locations in Tanzania and Zambia before arriving in Pretoria, South Africa.
Britain receives more than half a million immigrants in six months
What is the story about the children of immigrants who ask Switzerland for an apology?
"It was a difficult journey, I still don't want to talk too much about it, it was painful," she says. But, thank God, I managed to overcome it, but I will not advise the girls to leave their families or their homeland, because they will suffer a lot and will be threatened with rape and human trafficking."
At one point, she lost contact with her family for 3 years. Now they are in contact again, but some of them are still in the refugee camp.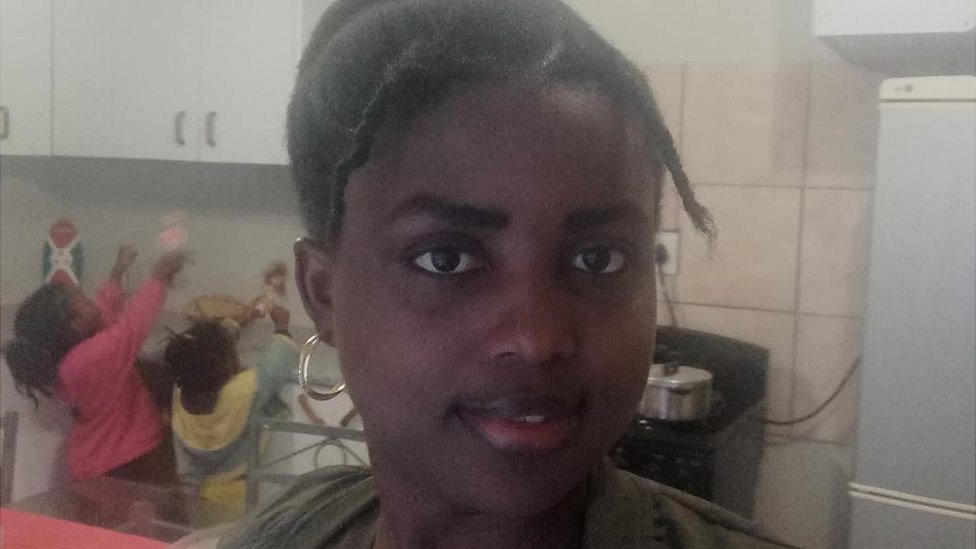 "I first traveled from Pretoria to Cape Town to work as a nanny, then I took an online childcare course, got certified and became a qualified nanny, but after 3 years I wanted to go back to IT and continue my studies in this field ", says Alida.
Her numerous applications for admission to universities were unsuccessful. Then I learned from a WhatsApp group about an IT training program organized by Hope, a social enterprise co-founded by British researcher Lorraine Charles from the United Arab Emirates. Alida applied, was evaluated and selected.
The Hope Foundation works to facilitate remote work in the digital economy for displaced people.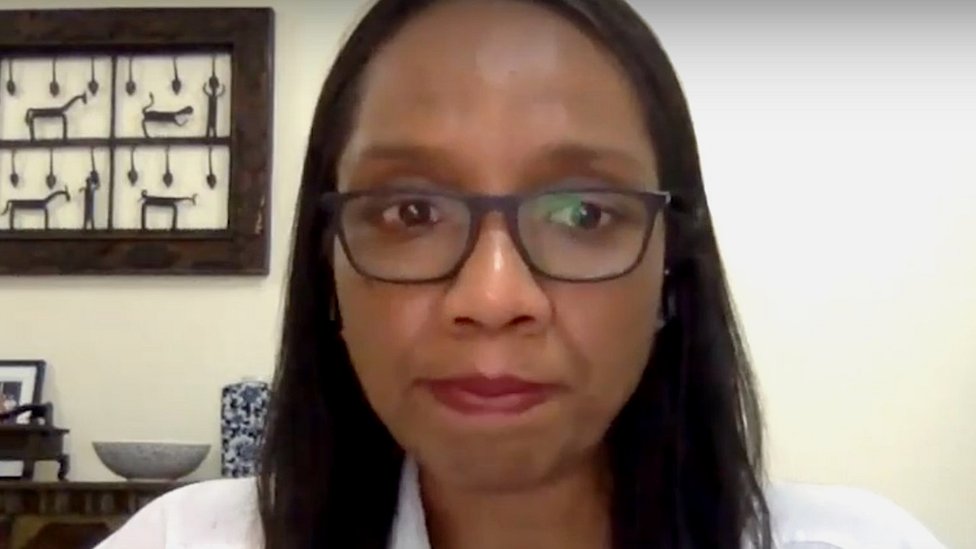 "Namal is an Arabic word, loosely translated as we hope," explains Lorraine Charles.
"My interests were focused on the education and livelihood of refugees, and then in 2016 I got the opportunity to work on a project about Jordan and Turkey," she says. My recommendation from this research was why not rethink the concept of employment with the aim of facilitating access to remote work for refugees."
Why are Albanian immigrants flocking to Britain?
Why did Spain not intervene when dozens of migrants were "crushed" on its border with Morocco?
Italy prevents migrants from disembarking from a rescue ship
Giving refugees the right to work is considered a highly controversial policy by many governments.
But Lorraine Charles believes that "the opportunity to work remotely can give many, especially refugees, displaced people and other vulnerable groups, the opportunity to regain economic independence."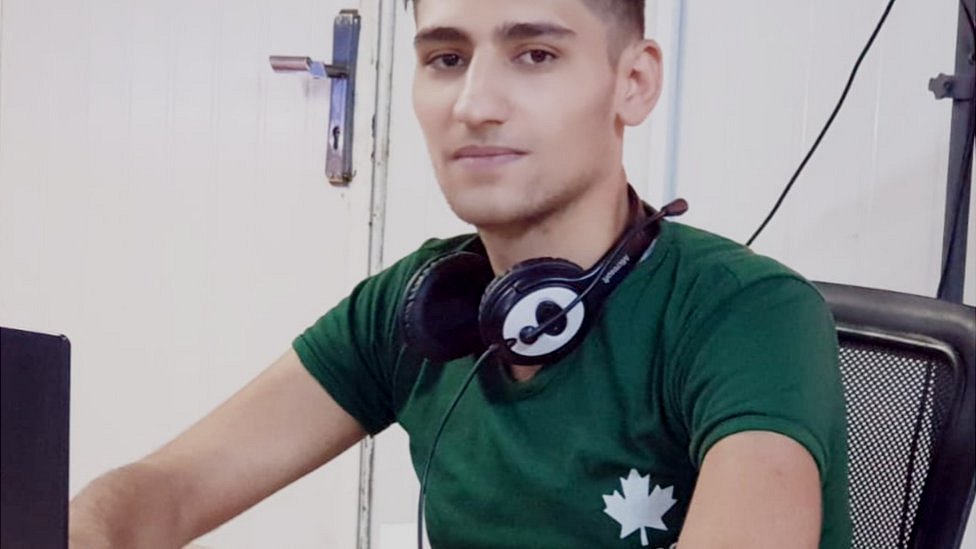 In the Zaatari refugee camp in Jordan, Mohammed, a Syrian refugee, works as an engineer in charge of a website for a startup company in the United States.
It has been 10 years since the camp opened, and it provides a safe haven for people fleeing the war in Syria.
When Mohammed and his family arrived there in 2012, he was only 12 years old.
He grew up playing computer games and gradually became interested in web design, hoping to study user interface development engineering after graduating from high school in Zaatari.
"But I soon discovered that you have to be rich to do that in Jordan," he says.
He got an opportunity in 2019 from Shams, a new NGO created to provide IT training to the poor and refugees.
Its founder, Sufian Ammar, a successful tech entrepreneur, launched his first bootcamp near Zaatari in 2019. Mohammed was one of 30 students.
"I met very young Syrian refugees who were full of passion and curiosity," says Ammar. I felt very strongly that I wanted to do something for them."
"I'm getting closer to finding my dream job."
Therefore, since 2019, Shams has been providing opportunities for refugees to obtain a diploma from a vocational training body. Lecturers also help former students with job search and interview preparation.
"The training lasts 6 months," says Ammar. Of course, this is not enough time to learn everything in the field of information technology, but it increases the credibility of these refugees in the field of technology and programming on an international level."
While Mohamed says that the training was so inspiring that he spent every moment after the lecture going deeper into what he learned in the training camp.
The job he now works for an American company gives him more confidence and a sense of self-worth, although he has to overcome the time difference because he works most nights and doesn't see his family much during the day when he sleeps.
"But I try to relax on the weekends, spend time with my family and play games," he says.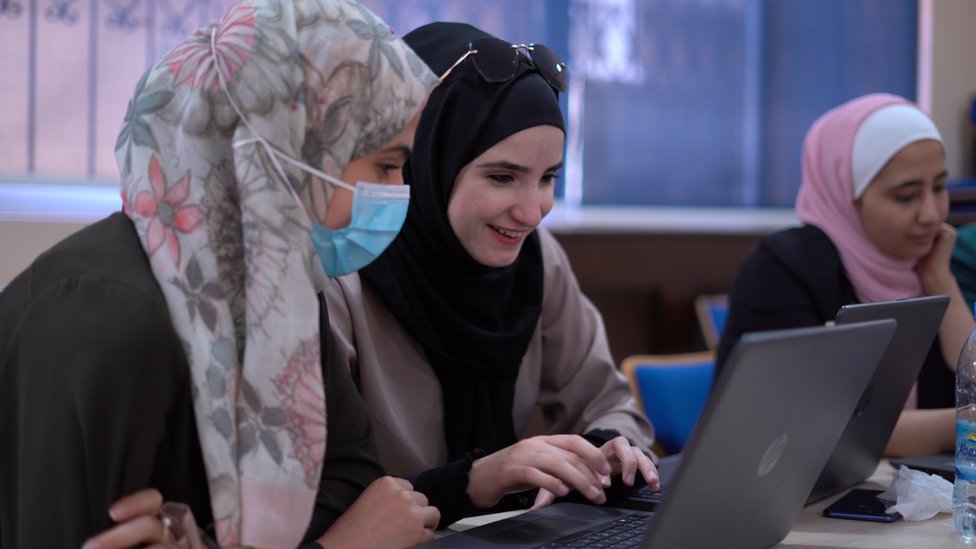 As for Alida, her internship will end before the end of the year, and she will take a break for her annual vacation.
"I didn't have to pay for a one-year course run by MIT and the Hope Foundation," she says. I got my basic qualification and I would like to continue my studies for a master's degree, but I will have to pay for it myself."
She added: "I have a small independent project that I can work on after my internship is over, and I will be looking for a scholarship in the new year."
"Since training at MIT, I've felt much more confident and motivated to feel like I'm getting closer to finding my dream job," she says.
Responsibility for news: Cedar News is not responsible for the form or content of this news story, and only expresses the point of view of the source or writer.