Here News Honors 2022 Women of the Year, Sarah Al-Suhail, Arabic Poet and Inspirational Iraqi Writer
Arab women roamed all fields, and in many of them they excelled over men, until they became excellent saleswomen and became a source of trust for everyone thanks to their superiority and creativity, but when women are a "cocktail" of skills and talents, it is something that deserves to be followed and respected , especially when we talk about the field of literature and story and poetry, a field that people have monopolized for many years, until the Iraqi poet and writer Sarah Talib Al-Suhail came to us.
And since Sarah belongs to the country of Iraq, the owner of an ancient civilization, and from the Arab country and its history she drew a love for poetry and literature in which the Arabs excelled, past and present, she shone and excelled in the field of literature, poetry and stories, and her words shook the hearts and minds of all who follow her, until she became one of the influencers, and she deserved the title of the best Arab female personality during the year 2022, and therefore "Hair News" is proud to present her with the award for the best in Arabic to the world, wishing her more creativity, brilliance and enjoyment of every lover of literature and poetry in the Arab world.
Iraqi writer Sarah Talib Al-Suhail Literary and scientific life Sarah Talib Al-Suhail comes from the Iraqi Tamimi clan, her father is Iraqi, Sheikh Talib Al-Suhail, and her mother is Hashemite, she was born in Jordan and studied in its schools (The Rosary Sisters School) Educational certificates: – – Bachelor of Commerce (Business Administration) East London University – Bachelor Media – Cairo University, currently a Master's student.
The writer Sarah Al-Suhail obtained the title (consultant) through the preliminary course for the preparation of an international arbitrator from the Ain Shams Law Center in cooperation with the Egyptian International Arbitration Center – a specialized course for the preparation of an international arbitrator from the Ain Shams Law Center in cooperation with the Egyptian International Arbitration Center. – She also obtained degrees in: (Women's Political Issues), (Political Media), (Child Psychology) and (Human Development (The Art of Self-Management)) at the International Institute for News Science in collaboration with Cairo University and the International News Network, and courses for computer training and the art of etiquette, drawing and more.
Sarah Talib Al-Suhail started writing from childhood and started publishing while still in school. Some of her poetry books include: 1. Collection "Sohail Kahila" in colloquial dialect 2. Collection "Najma Suhail", which includes poems in classical Arabic. 3. And the collection "tears on the threshold of Baghdad".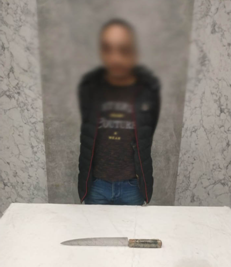 Literary and social articles
She has other books in her collection of articles (in press), in which she collects all her articles written in all Arabic and foreign publications.
For several years I wrote a weekly article, the last page in (Al-Watan Al-Arabi magazine) and some print and electronic newspapers such as (Al-Ahram newspaper), (Al-Jumhuriya), (Al-Hayat Al- Londoniya), (Al-Sharq Al-Awsat), (Kuwaiti newspaper Al-Rai Al-Aam), Nahdat Misr and Al-Mada, for example. Not limited to – and her first opinion piece was published in Al-Hayat newspaper at 16, Al-Sharq Al-Awsat newspaper, Al-Quds and other articles in many Iraqi newspapers published abroad and in Arabic magazines such as Al- Majalis, Al-Nahda, Al-Hadith and Alwan – and she has articles in Kurdish in the Kurdish newspaper Nawa and some Kurdish media sites.
Regarding children's stories and books: The story: "Salma and the Four Mice", written by the late artist Abdel Moneim Madbouly, was translated into English and turned into a play for children, starring Dalal Abdelaziz, directed by Osama Raouf. – The story (Noman and the Good Land), which was then printed in Braille for the blind. – Story (Before Christmas) and books presented to her by Pope Shenouda, Patriarch of the See of Saint Mark. – Story (top of the mountain). – Chinese love story "Sad Chinese Osor" in Arabic and Chinese. The story (The Pearls and the Earth) is dedicated to a Palestinian child and the Palestinian cause and has been translated into French. – (The Tale of the Princess from the Lake) is printed in Dar Al-Maarif. – An educational book for children at an early age FROM 0 to 10. There are several educational books for children in print. (letters, numbers and vocabulary for children). He has experience in plastic arts and photography.
Writer Sarah Al-Suhail is a member of many official bodies, including: Member of the Union of Writers of Iraq – Member of the Union of Writers of Jordan – Member of the Union of Egyptian and Arab Writers – Member of the Arab Union for the Protection of Intellectual Property Rights.
Writer Sarah Al-Suhail has participated in many seminars, for example:- / El-Sawy Culturewheel in Cairo / Alexandria Library / Literary Club / Cairo University / Palace of Taste / and some centers of culture palaces in several regions in Egypt / Ain Shams University / Minia University / Cairo International Film Festival for Children / Alexandria Film Festival / Cairo International Book Fair / Erbil International Book Fair. Conference on Human Development. / Conference on human trafficking in Dokan / Conference on political financing in Jordan / Conference on protection of intellectual property rights and other participations.
– He has behind him more research and studies in the field of children's literature, violence against children and the role of women in politics, several schools, libraries and cultural destinations.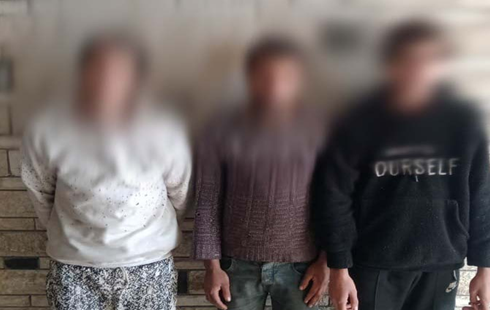 Honor her
She was honored by many official, cultural and literary bodies, including: – 1 – Honors and certificates of appreciation. · Library of Alexandria. The Maadi Public Library joined the Catholic Film Festival in its 56th session. Japanese ambassador in Cairo. · Cairo University. General Administration for Palaces of Culture. Foundation Ambassadors of authenticity for the development of culture and art. · Ain Shams University – Faculty of Specific Education. Shashti Magazine – Dar Al-Tahrir for Printing and Publishing. French Cultural Center – Cairo. 2 – Honorary shields – Honorary shield from Orman House for Orphans' Day – Egyptian Association of Theater Amateurs – Fourth Monodrama Festival – Bahri Youth Center in Anfushi – Alexandria Governorate. – Rotary Club of Giza. – Minya Governorate – Franciscan Cultural Center – Assiut Governorate. – Ministry of Higher Education and Scientific Research – Franciscan Hall in Nilo.
As well as the Ministry of Culture of Iraq – National Acting Groups – Fifth Arab Theater Festival 2006 – Cairo. Okaziya Algeria for Arabic poetry. – University of Minia. Catholic Center. – I received a shield of honor from the Egyptian Society for Autism on the occasion of International Autism Day. – I received an honorary shield from the Greater Cairo Library of the Egyptian Ministry of Culture. – Royal Automobile Club in Cairo – and won a shield of honor at the Children's Theater Festival in Hurghada, which I gave to the children of Iraq.